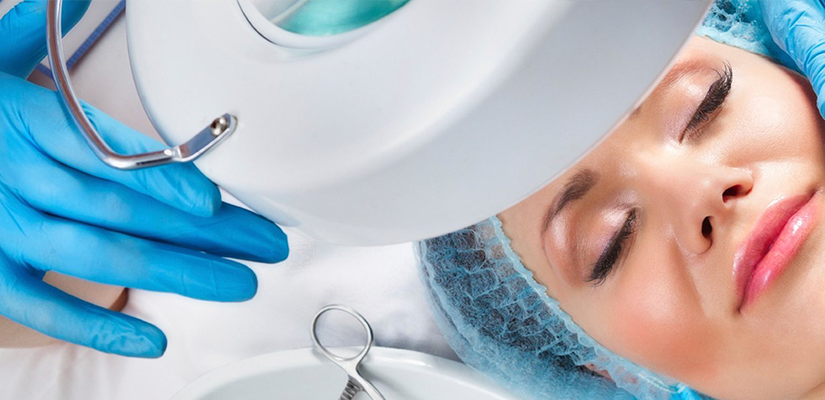 People generally have a lot of misconceptions about plastic surgery. Due to the myths propagated by television shows and movies, many people have come to believe that plastic surgery is only about changing or enhancing looks. But there is much more to this discipline than what meets the eye.
Plastic and cosmetic surgery refers to a variety of procedures performed in order to repair or restore body parts to look normal, or to change a body part to look better. It is derived from the Greek word "Plastikos" meaning fit for molding. Plastic surgery can be broadly divided into the cosmetic (aesthetic) field and the reconstructive field. There is considerable overlap between the two areas.
For example, reconstructing a patient who has had a tumour removed from the head and neck or breast has both a cosmetic and functional side to it. The basis of good cosmetic surgery is a grounding in good reconstructive surgery.
Reconstructive plastic surgery is defined as a surgical specialty dedicated to correct dysfunctional areas of the body. Reconstructive surgery is often performed on cancer patients as well as on burn and accident victims. It may involve the rebuilding of severely fractured bones, as well as skin grafting. Reconstructive surgery includes such procedures as the reattachment of an amputated finger or toe, or implanting a prosthesis. Prostheses are artificial structures and materials that are used to replace missing limbs or teeth, or arthritic hip and knee joints.  
Reconstructive surgery is the oldest form of plastic surgery, having developed out of the need to treat wounded soldiers in wartime. Examples of reconstructive plastic surgery procedures are:
Breast Reconstruction

Burn Repair Surgery

Congenital Defect Repair: Cleft Palate, Extremity Defect Repair

Lower Extremity Reconstruction

Hand Surgery

Scar Revision Surgery   
Now coming to cosmetic surgery, the procedures, techniques, and principles of this discipline are entirely focused on enhancing a patient's appearance. Improving aesthetic appeal, symmetry, and proportion are the key goals. Cosmetic surgery can be performed on all areas of the head, neck, and body. Because the treated areas function properly, cosmetic surgery is elective. Cosmetic surgery is practiced by doctors from a variety of medical fields, including plastic surgeons.
The scope of cosmetic surgery procedures includes:
Breast Enhancement: Augmentation, Lift, Reduction

Facial Contouring: Rhinoplasty, Chin, or Cheek Enhancement

Facial Rejuvenation: Facelift, Eyelid Lift, Neck Lift, Brow Lift

Body Contouring: Tummy Tuck, Liposuction, Gynecomastia Treatment

Skin Rejuvenation: Laser Resurfacing, Botox, Filler Treatments
However, some patients should not have plastic surgery because of certain medical risks. These groups include:
patients recovering from a heart attack, severe infection (for example, pneumonia), or other serious illness

patients with infectious hepatitis or HIV infection

cancer patients whose cancer might spread (metastasize)

patients who are extremely overweight. Patients who are more than 30% overweight should not have liposuction

patients with blood clotting disorders