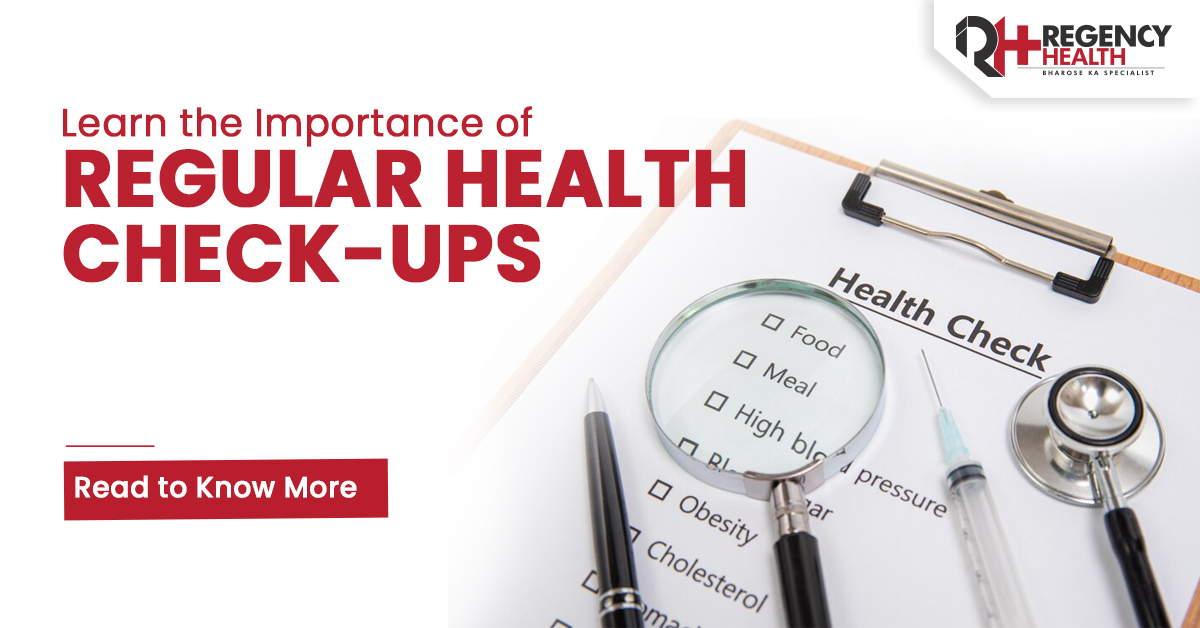 Despite medical advancement and top-notch lifestyle facilities available today, our poor dietary choices, genetics, lifestyle habits, and environmental factors, are pushing an increasing number of people towards various chronic ailments. In the past, people would only go to the doctor if they were feeling sick or had a serious medical issue. But, the situation has changed today. In order to achieve better health standards, and take preventive healthcare steps, we need to be more proactive and get regular medical check-ups. 
Doctors always recommend routine full-body check-ups that include tests for cholesterol, heart disease, diabetes, and blood pressure in order to keep track of general health and prevent medical conditions that may be gradually forming in any part of the body. By doing this, patients can ultimately save money. Even if the person is in good health at present, it is a smart decision.
Adults can have annual visits to their nearest multi super specialty hospital to assess their BMI, blood pressure, and family history of any medical issues. They can also receive counseling and undergo preventive medical screenings. To diagnose cancer and sensory problems, such as hearing or vision problems, other specialized examinations are performed. Additionally, the doctor could advise their patients to receive the appropriate vaccinations for their age group. 
What are the benefits of preventive health check-ups?
Reduced chance of getting sick: A regular cholesterol or blood sugar test, for instance, can help identify whether diabetes or high cholesterol are likely to develop in the future. If detected at risk with diabetes, one may take preventive measures by reducing the intake of sweets and fatty meals to keep blood sugar and cholesterol levels within the normal range while still maintaining good health.
Eliminates illness progression: In most circumstances, whether the person is asymptomatic to any underlying issue or the condition is difficult to detect accurately in the early stages, disease progression is eliminated. Regular check-ups can help in the early detection of any developing medical conditions. This will help doctors in acting on it in the disease's nascent stage. This includes conditions like Cancer which can also turn fatal in the future. 
Better life quality and longer lifespan: Patients can be confident of their medical fitness with regular health checkups. Additionally, the doctor's counsel and recommendations can help the patient live a longer, healthier life. 
Lower risk of complications during treatment: Early diagnosis of any health issue lowers the risk and complexity to a greater extent compared to a diagnosis made when the disease has advanced to a more serious stage. This is done by carefully observing the pre-existing medical problems. Therefore, having frequent medical check-ups can aid in the body's quick recovery from any illnesses.
At Regency Multi Super Speciality Hospital, we understand the need for regular health check-ups and strive to provide the best healthcare to you. Our health checkups are available across various packages. These packages address all your healthcare needs and provide you with special insights into your health status and provide you with various preventive measures and healthcare tips.