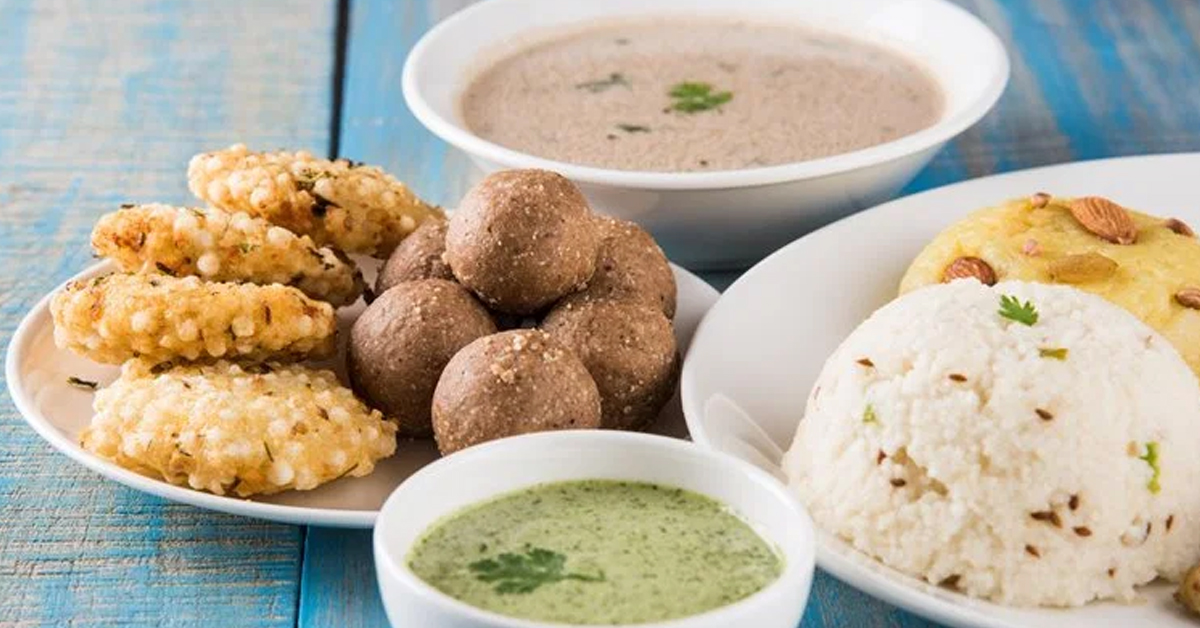 Navratri is the perfect time for both feasting and festivities. While the idea behind fasting during these 9 days has spiritual reasons, it also detoxes the body and makes it ready for the new season. Instead of loading your belly with deep-fried delicacies such as potato chips, sabudana vada and puries, opt for light and easy-to-digest food that are rich in nutrients and protein. Here are our top 6 recommendations:
Dry fruits: Dry fruits are little powerhouses of nutrients and you can enhance the flavour of any dessert by garnishing it with a few cashews, almonds, raisins, walnuts or pistachios. They can also be eaten as a snack any time for sustained energy throughout the day.
Pulses: Pulses are an excellent source of protein, fibre, vitamin as well as minerals. During Navratri, pulses such as green gram, bengal gram, red gram dal, green gram dal etc. are used to make sundals along with coconut. Legumes and lentils are avoided during this fast, making pulses the ideal choice.
Fresh fruits: Navratri is the perfect occasion to have fresh, seasonal fruits as they are extremely healthy as well as sumptuous. This fast allows for all kinds of fruit and you can begin your day with a bowl full of fruits to provide your body with the right amounts of energy and nutrition.
Vegetables: During Navratri, Vegetables like bottle gourd, potato, pumpkin, colocasia, yam, sweet potato, cucumber, raw plantain, tomato, carrot, raw papaya and spinach are commonly consumed. They are a good source of energy and you can boil these vegetables to ensure that their nutrients remain intact.
Makhana: A very popular food during Navratri, makhanas are rich in anti-oxidants and prevent whitening of hair, wrinkles and premature ageing. As it is high in fibre, it helps the body in flushing out waste materials and doesn't let the toxins to be accumulated. While they contain low amounts of sodium and saturated fats, they are rich in magnesium and potassium. Eating makhanas as a snack can help in keeping blood pressure and diabetes in check.
Buckwheat flour: Kuttu atta, as it is popularly known, is a high-fibre flour that helps in detoxifying the body. A rich source of protein, B-complex vitamins and plenty of minerals including phosphorus, magnesium, iron, zinc, copper and manganese; it helps in controlling blood sugar levels, blood pressure and cholesterol.
Incorporate these 6 foods in your Navratri diet and make the most of this festive season. As this period marks the transition from autumn to winter, consuming 'saatvik' food will boost your body's immunity and keep diseases at bay. Happy Navratri!