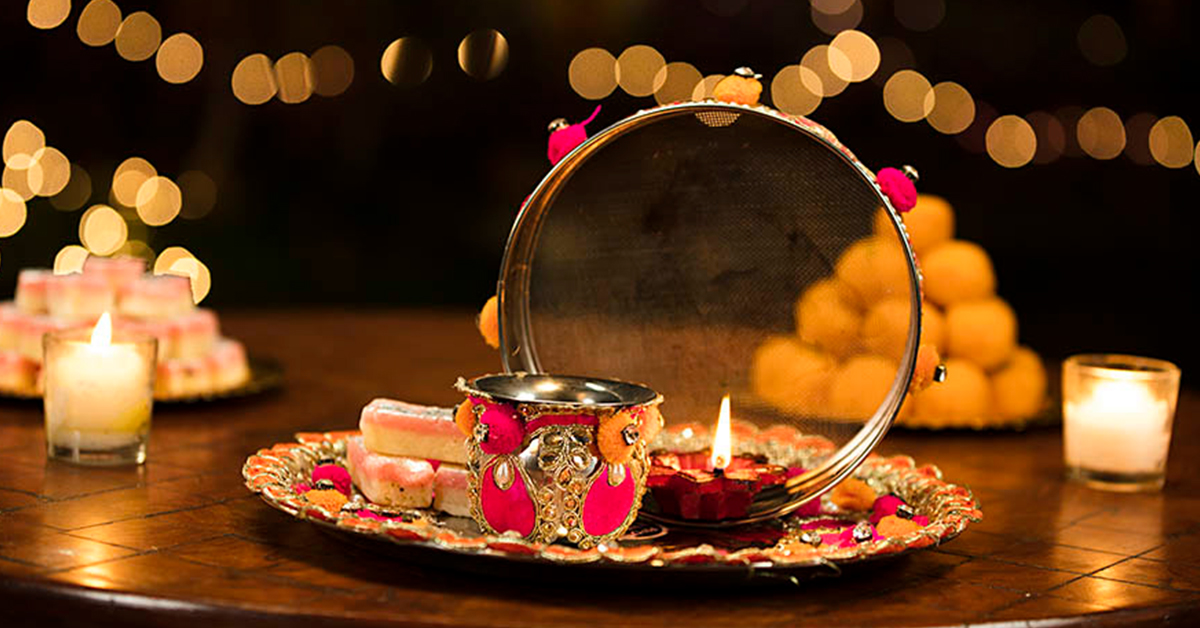 "Dekho chaand aaya, chaand najar aaya"- these lines from the 2007 Hindi film Saawariya, might have been related to Eid but they are quite apt even for the auspicious festival of Karvachauth. Come karvachauth, come fasting. That is why, we have brought you some vital tips that will help you observe a fast in a healthy manner.
Here are 5 tips to keep in mind while fasting:
Sargi is key – Karvachauth is a complete fast from dawn till the rise of the moon. Hence, it's advised to wake up early (before sunrise) on the fast day and indulge in some healthy sargi – a traditional pre-fast meal consisting of sweets, savouries (namkeen), dry fruits and coconut water. These foods will provide you the energy to last the whole day without eating. Prepare or plan your sargi the night before Karvachauth for a stress-free start to the day.
Foods to avoid – Keeping in mind that not even water is allowed to be had during Karvachauth, be mindful of what you eat during sargi. Eat foods that are hydrating like fresh fruits which serve as natural sweets as well. Avoid spicy food, tea, coffee, packaged energy drinks and too many rich sweetmeats as they can make you pretty thirsty, quickly.
Turn on power saving mode – Avoid activities and chores that demand high energy. Instead of your hectic exercise regime, go for a stroll. If the stress at work gives you hunger pangs, take the day off. You might feel like utilizing this opportunity for catching up with friends via phone calls but talking too much can make you thirsty.
The distraction diet – An effective way to prevent and/or combat the temptation to break your fast is to keep yourself occupied. Distract or engross yourself in activities that make you forget that you are fasting at all. Plan out a movie marathon at home or at the nearest theatre; treat yourself to a complete beauty palour-session; rearrange your clothes/ accessories closets; clear your old mails and chats; or simply mediate.
No feasting post fasting – Karvachauth is a festival no doubt but this doesn't mean you gorge on rich festive foods to make up for a whole day of fasting. Your digestive system goes on a rest mode when you fast. Burdening it, all of sudden, with heavy, oily, fried and spicy foods can lead to indigestion, nausea, gastric irritability and sometimes lose motions. To get your digestive track back on the active on, break your fast with light, easily digestible foods like khichdi, millets preparations, upma, idlis, buttermilk, fruits juices etc. Tea, coffee, and aerated drinks are also a huge no.
Always remember, only when you take care of yourself, can you take care of your loved ones. If you are pregnant, breastfeeding, diabetic, have hypotension, or are recovering from a recent illness; consult a doctor before fasting. Regency Healthcare wishes you a happy and healthy Karvachauth!