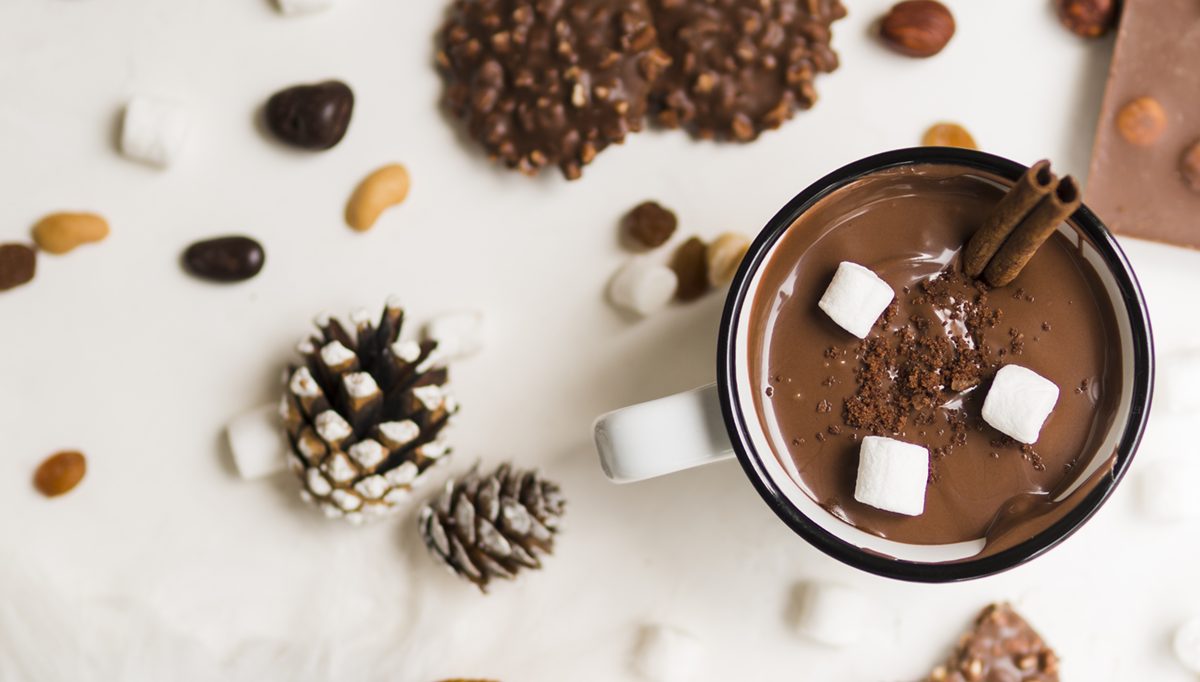 Do festivals always need to be synonymous with maida (all-purpose flour), sugar, fried food, and oily-food? Not at all. With these healthy cooking tips, you can have the best of both the worlds – health and taste – this Christmas.
Here are 5 Healthy Substitutes for Your Christmas Delicacies:
Healthy flours: Replace all-purpose-flour or maida or refined wheat flour with whole wheat flour for making cakes and cookies. Unlike maida, the low-glycemic-index factor of whole grains keeps the sugar levels in control while the high-fiber content improves digestion. Using gluten-free millets, especially ragi (finger millet) flour, is all the more beneficial for diabetics.
Healthy fats: Christmas cakes, cookies and meals cannot be made without fat or butter. As compared to vanaspati (trans-fat) and manufactured butter, desi ghee (saturated fat) is a lesser evil for the heart. Trans-fats not only increase the bad cholesterol levels but also reduce the levels of good cholesterol.
Healthy sweeteners: One of the main reasons to avoid outside sweets and bakery preparations is that they are mostly made with an excessive amount of refined white sugar. Like all refined foods, refined or white sugar is very harmful in raising the sugar levels. Preparing homemade sweets, allows you to not only moderate the sweetness levels in your treats but also provide you the opportunity to use comparatively healthy substitutes like jaggery, palm sugar, khaand, and jaggery.
Healthy cooking: It is said that cooking alters the enzymes and nutritional values of any given food item or ingredients. For wholesome goodness directly from nature, include at least one cheesecake, dip, etc. that is made only of raw foods and needs no cooking or baking at all. Another interesting fact about raw food delicacies is that they are mostly fresh and plant-based with the least amount of adulteration by processes and preservatives used in packaged foods/ ingredients. Here's an all-raw-food recipe as an example.
Healthy presentation: Kids are very visual even when it comes to food. If it appeals to their eyes, they are most likely to eat it. Garnishing and presenting regular foods and fruits in a creative manner can bring you peace of mind and the little ones, happiness. Here are a few suggestions to inspire you-

Make mini-triangular Christmas trees from watermelon wedges and decorate them with cream.
Make a snowman using boiled eggs, carrot wedges and slices and peppercorn.
Make mini Santa Claus caricatures using strawberries (for the body and cap), whipped cream (for the face and cap tip) and chocolate sprinkles (for the eyes).
To know more about the nutritional values and restrictions (if any) associated with the abovementioned healthy substitutes, get in touch with a nutritionist today. For 100% clarity and authentic information, visit Regency Healthcare – Kanpur's No.1 healthcare provider.