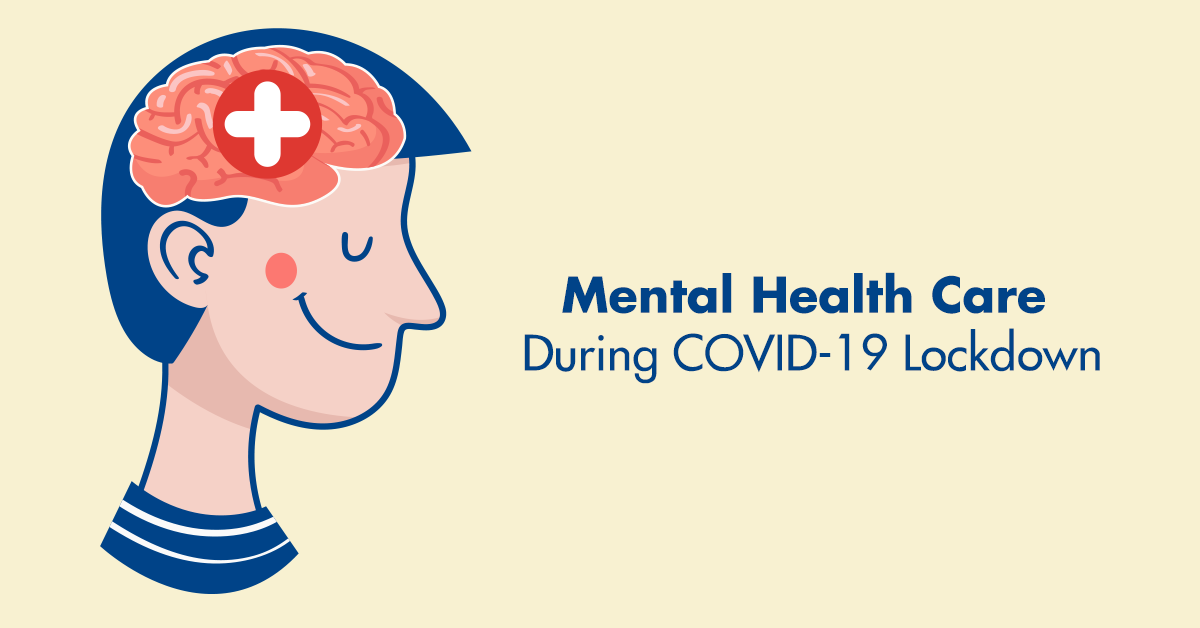 The COVID-19 is a Public Health Emergency which has led a lot of countries to shut down completely and asked their citizens to stay safe by staying at home. Now in times of crisis, stress is a common factor. Fear and anxiety about a disease can be overwhelming and cause strong emotions in not just adults but children as well. It is important to take care of your mental health just like you are taking care of your physical health. Even though, all of us at staying at home most of the time, however, that doesn't mean it won't affect our mental health.
Mental Health Care Tips:
Try to maintain a familiar routine which you had previously or maybe create a new routine. By following a routine that includes work hours, leisure time, and other things, your mind tends not to wander to more anxious thoughts. Keeping yourself occupied is the key.
Consume knowledge about what's happening around you to just facts. Watching or reading too much disturbing news can make you anxious and depressed. Limit your news consumption to only credible sources only.
Maintaining a healthy lifestyle including exercise can boost your mood greatly. Adults should encourage children too to do simple exercises with them. It is a great bonding time as well.
Avoid smoking or drinking during this time as it can amplify your negative emotions.
Stay in touch with friends, relatives, neighbours via phone. This is a great time to connect with others as we are all same facing the same issues. Help each other out by simply keeping in touch.
If you have children at home, keep them busy by allowing them to help in the household chores – make them feel responsible and acquire new skills.
Meditating or doing yoga a few minutes a day can ease your mind a lot. Practice slow breathing even before going to bed to get a good night's sleep.
Try to create distractions. Cooking new dishes, cleaning your house, watching a movie, playing indoor games, doing something creative like painting, writing a poem, journaling, etc all of these are great distractions and can help in lifting your mood.
This is a great time to focus on yourself and do things that you have been procrastinating. Learn a new skill. Read a new book. Finish that painting.
Even though distracting yourself works most of the time, but if your feelings still persist, acknowledge them. Sit down and write what you feel on a piece of paper or maintain a daily diary. You can even talk to someone close about your feelings. Unloading your feelings by acknowledging them is a powerful tool and makes you feel better after.
It is important to understand that feeling anxious or getting stressed during a difficult time is a common human emotion. There are ways to cope. Be kind to yourself and others, because we are all in this together.
If you need support or help related to your mental health, you can call on our helpline number (0512-3502600) to talk to a mental health professional or visit Regency Healthcare by booking an appointment.